On May 25, 2020, two types of seeds (peas and pine willows) and flat mushrooms were sown and experimented with, using marine minerals and tap water, respectively.
Both seeds were sown with tap water on the left and with Da An Marine Minerals on the right.
The marine minerals were sprayed on the mushrooms mainly to observe their growth and growth efficiency.
I. Peas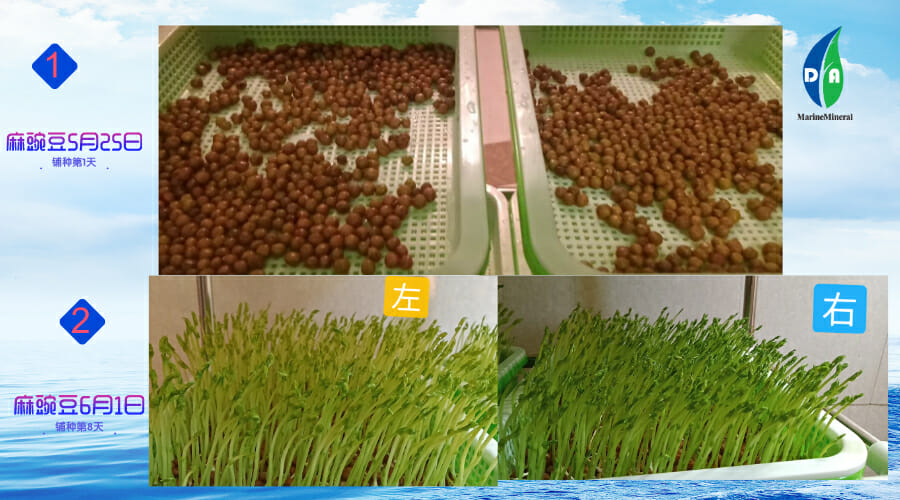 It is clear from the picture that the pea seedlings on the left, which were not sprayed with marine minerals, had uneven heights and a yellowish color, whereas the pea seedlings on the right, which were sprayed with marine minerals, were lush green and grew evenly and densely.
II. Pine Willow Seedlings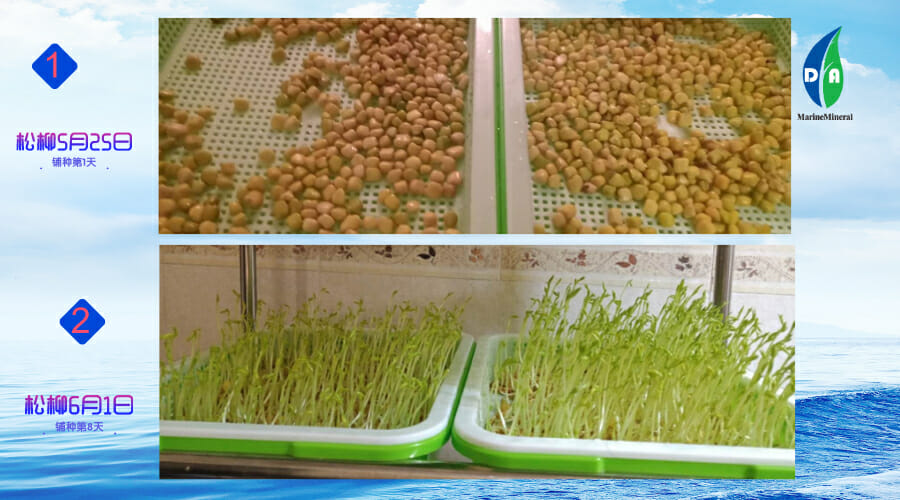 On the left side, the pine willows without sea mineral spray grew sparsely and were not very tall, while on the right side, the pine willows with sea mineral spray were almost 1 cm taller and denser than those on the left side. Pine willow seedlings have a strong fragrance and should not be overlooked for their nutritional value. They are rich in calcium, potassium, zinc, phosphorus, dietary fiber, vitamin C, and other nutrients that enhance antioxidant capacity. Pine willow seedlings are also high in dietary fiber, which can aid in intestinal peristalsis, speed up food digestion, promote timely waste elimination, and prevent constipation effectively.
III. Mushroom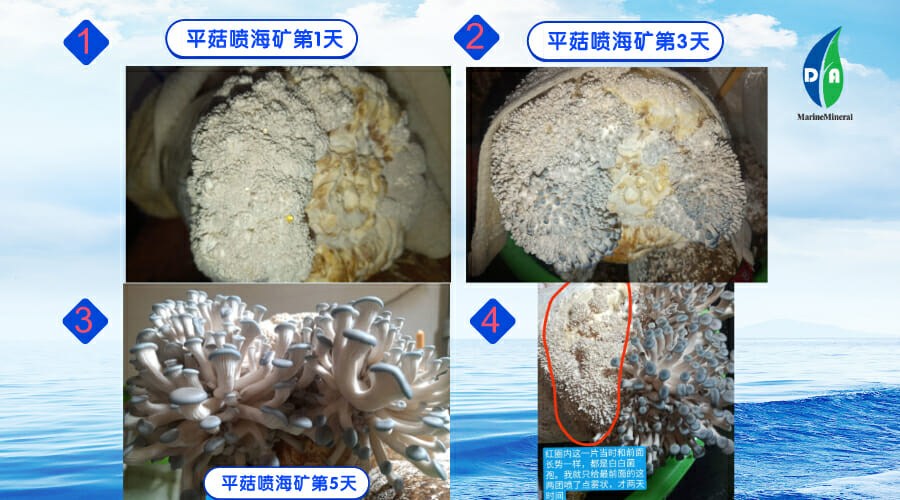 Half of the mushrooms were sprayed with marine minerals, while the other half was not. By the sixth day, it appeared that the region sprayed with marine minerals had developed a significant number of small and dense mushrooms, while the region not sprayed remained unchanged.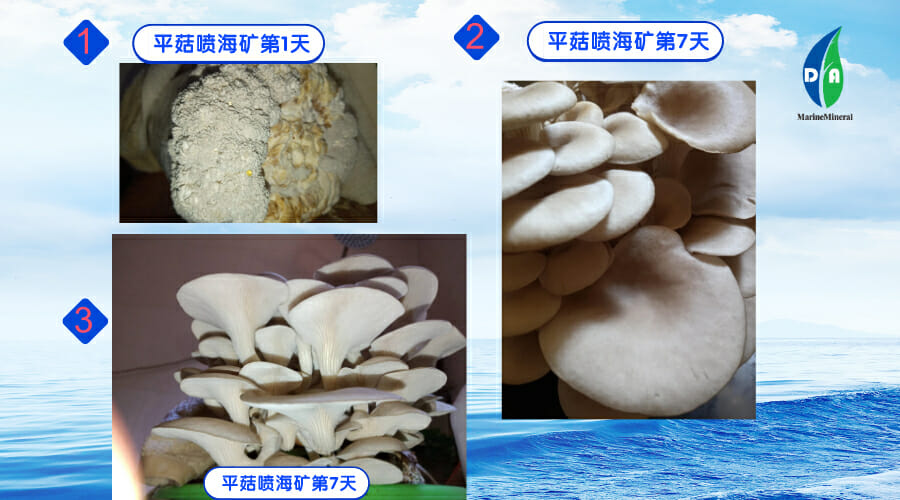 The mushrooms sprayed with marine minerals reached full maturity after seven days and had a clear advantage in terms of quality, taste, and fleshiness.