Illustration of the use of Da An Marine Minerals for internal consumption, external spraying, and bathing.
Patient: A 54-year-old individual from Dalian, China.
Condition: Stanford Type A Aortic Coarctation and Aortic Dissection (AD).
AD is a severe cardiovascular emergency caused by a tear in the inner layer of the aortic wall. Blood enters the middle layer of the arterial wall, forming an intercalated hematoma, which gradually expands and strips the inner layer and mesentery of the aorta.
The lumen of the aorta at the site of the tear is divided into a true lumen and a false lumen by the endothelial sheet, which may or may not be connected. Blood flow between them can form a thrombus.
On July 14, 2022, around 7:00 pm, the patient was admitted to the ICU for an open-heart surgery that lasted nearly 10 hours.
The procedure resulted in serious damage to the liver, bile, and lungs, making post-operative recovery a challenge. The patient was in organ failure and could not be taken off the ventilator. The ICU doctors were facing difficulties with post-operative recovery and infection.
Three bottles of "One Drop Essence" from the Da An Science and Technology Group Corporation were purchased and approved by the ICU doctors. The patient took 30 ml three times a day to restore their immunity. The same day, their fever from lung infection went down and their mental state improved.
The next day, their blood pressure stabilized, but blood clots and blockages appeared in their toes, preventing interventional treatment. Their toes became discolored and blackened, and the doctor advised that they would need to be amputated to preserve their vital indicators. The family turned to the technical guidance of Daan Group and started to spray their skin and soak their feet and toes with marine minerals.
After three days, four days, and one week, the embolized toes began to lighten in color and circulation started to return. However, due to limited funds, the dosage and soaking treatments were not optimal, and the top of the three toes on their left foot became black and hard. The right foot recovered completely. After two months, the black scab fell off and the original toe was restored, avoiding the need for amputation surgery.
Instructions for use: Drink, spray on the body, and bathe with the minerals.
Some photos from the patient: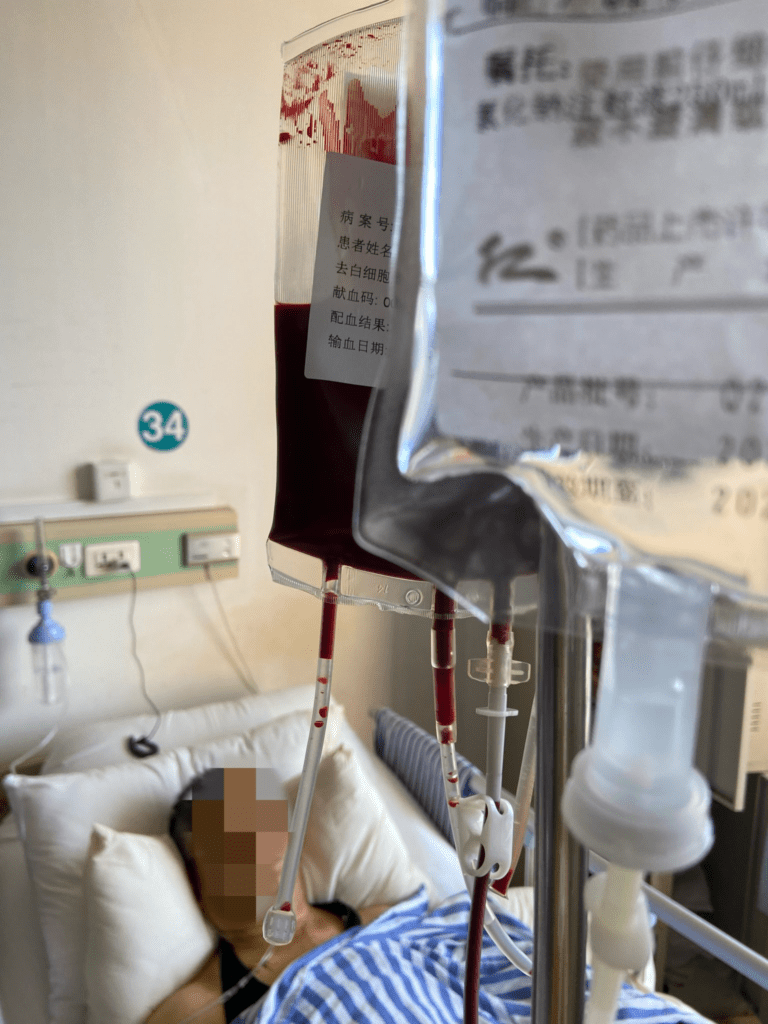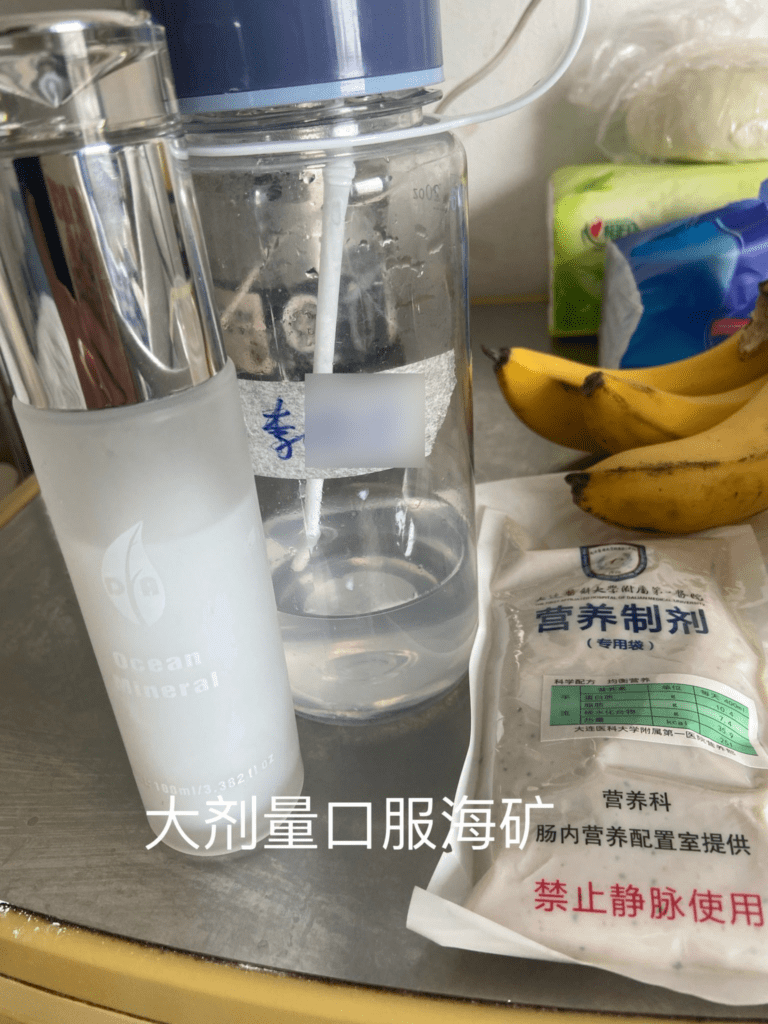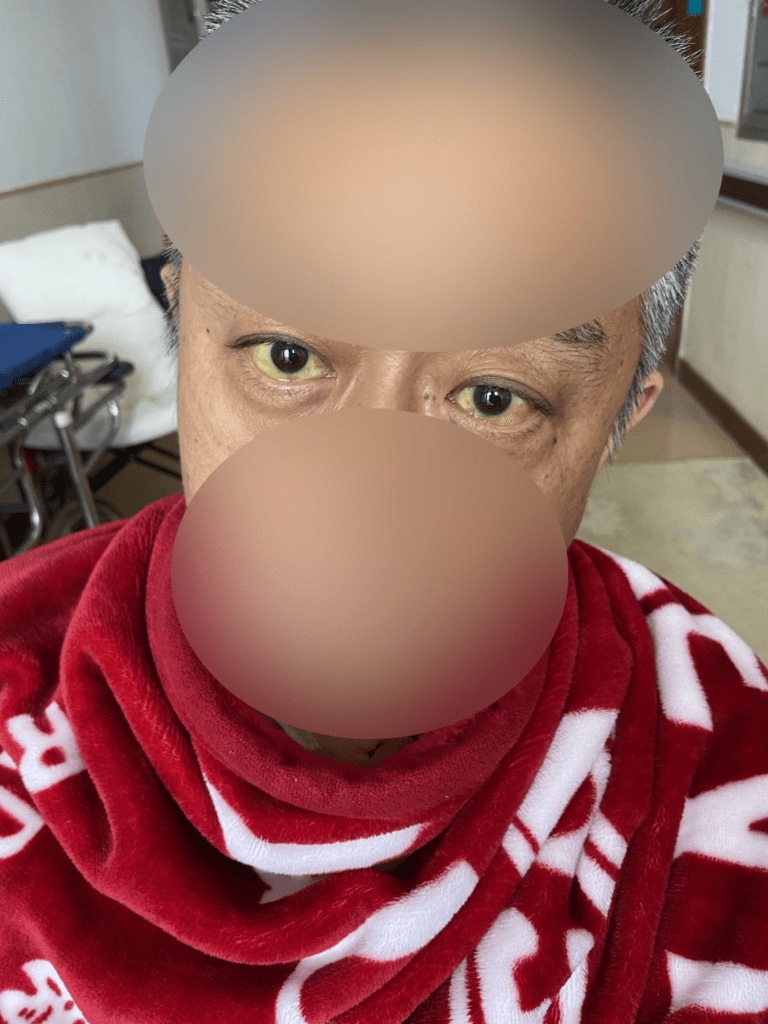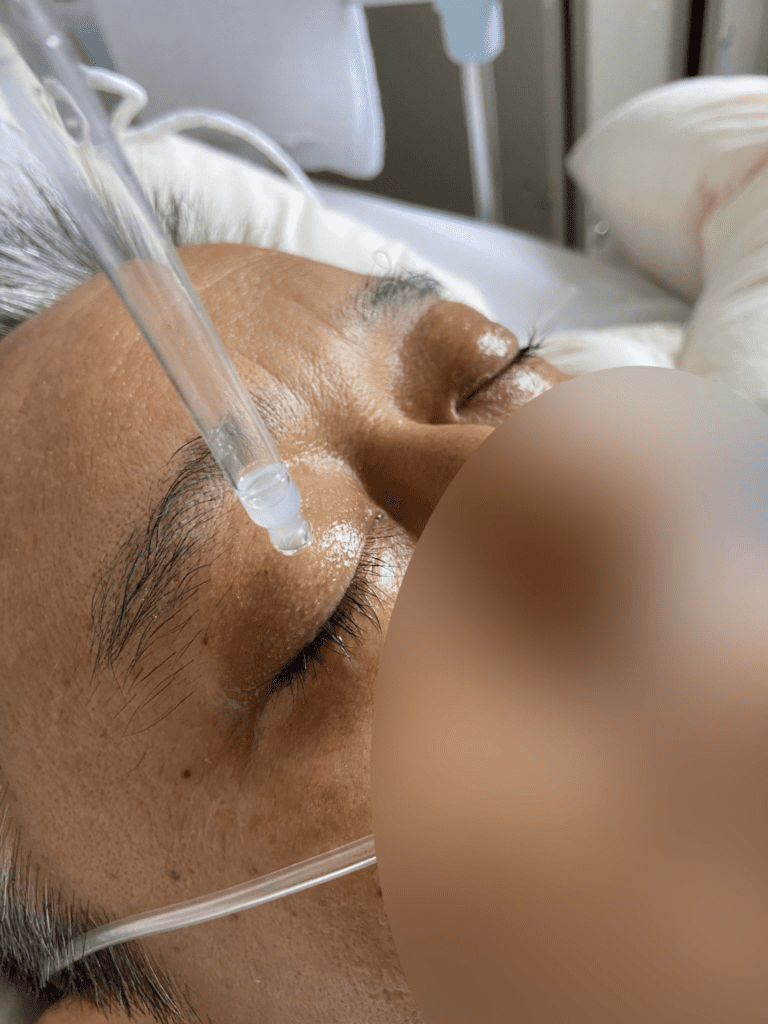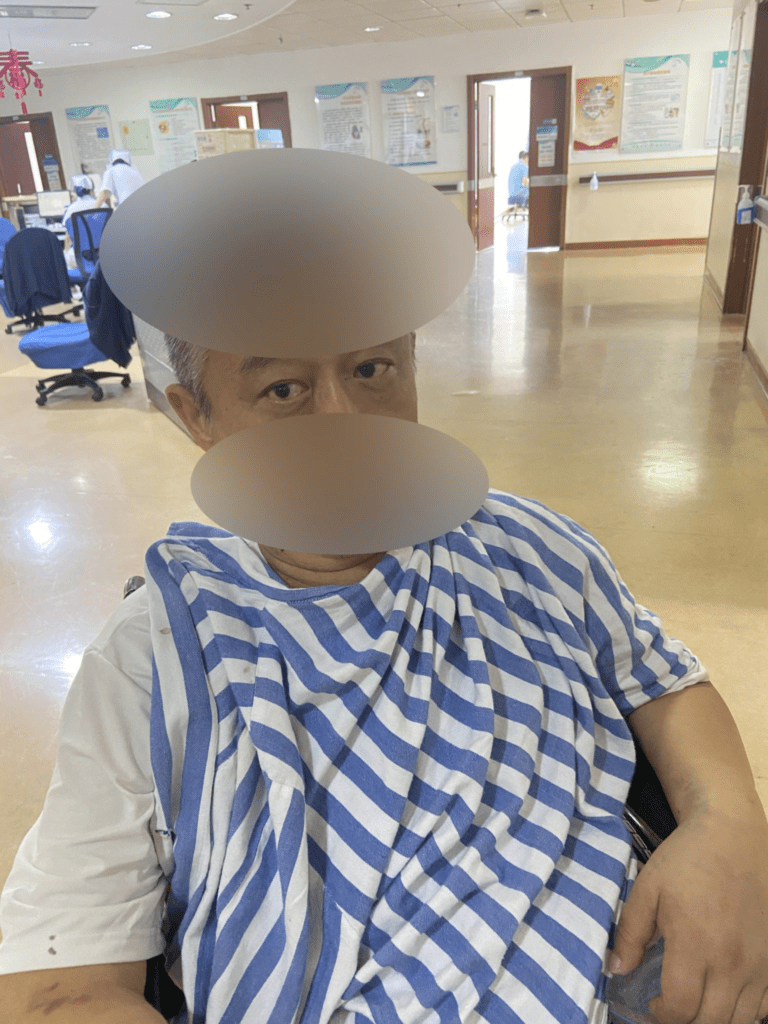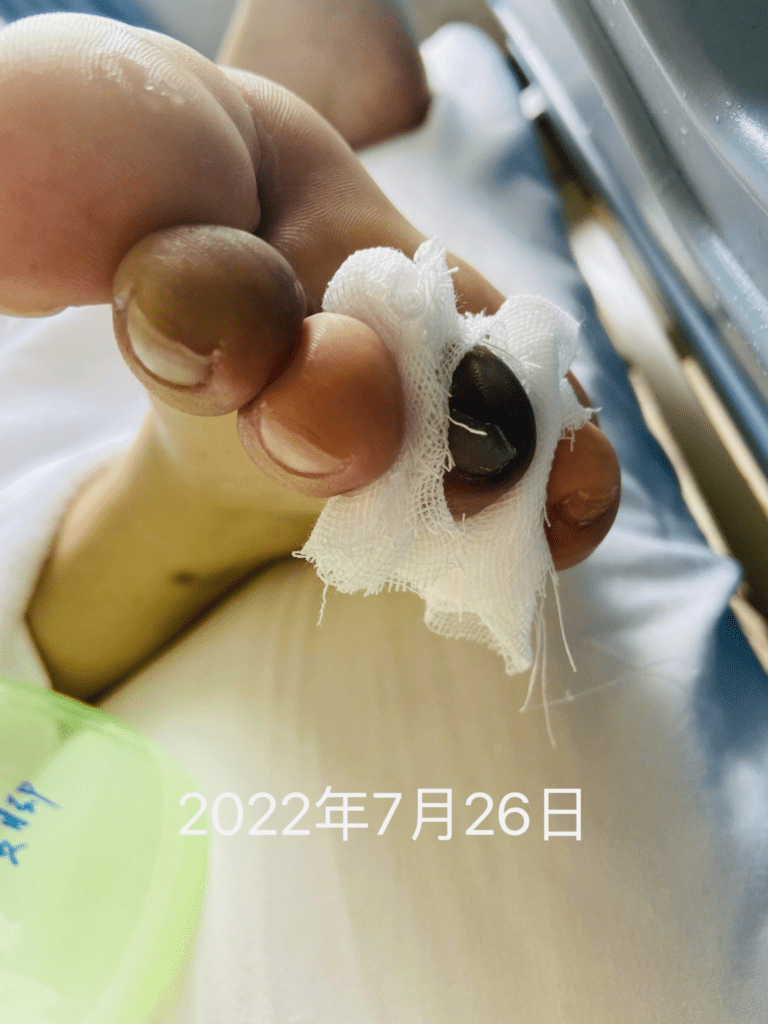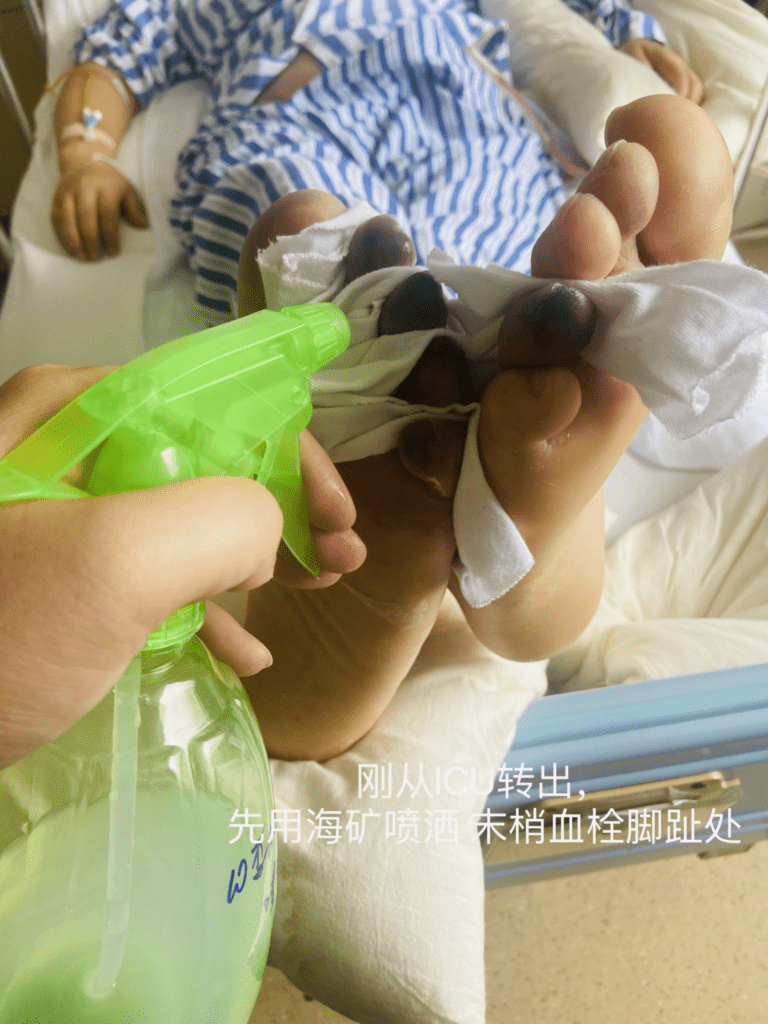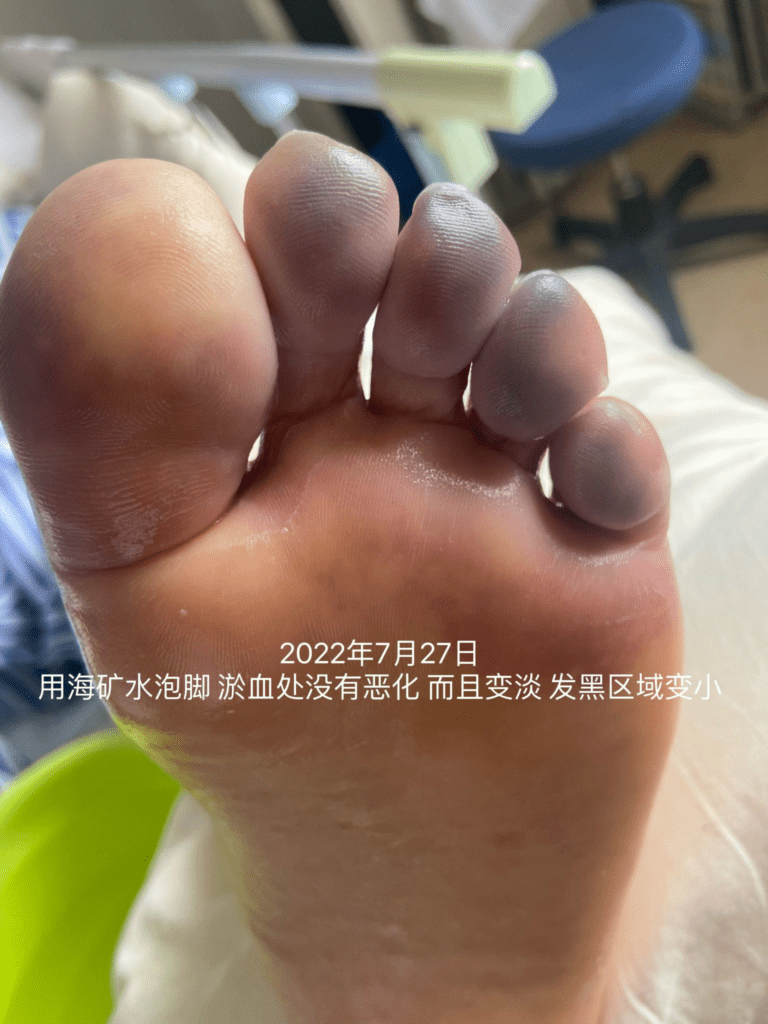 After some follow-up care, the patient is back to healthy by November 2.