In addition to nitrogen, phosphorus, potassium, and other nutrients, strawberries also require trace elements such as iron, copper, magnesium, boron, zinc, and molybdenum which play an indispensable role in their growth. Due to its high concentration of nearly 100 trace elements and its ionic state, Da An Marine Minerals is used as a supplementary fertilizer for strawberries by being sprayed onto the plants to allow for leaf absorption. This helps to increase the resistance of the plants, improve the yield and quality of the fruit, and increase the sugar and vitamin C content of the strawberries.
The picture shows a strawberry grower using Da An Marine Minerals, with very noticeable results from a single foliar spray of marine minerals. The foliage is denser, there are more flowers, and the fruits are not misshapen.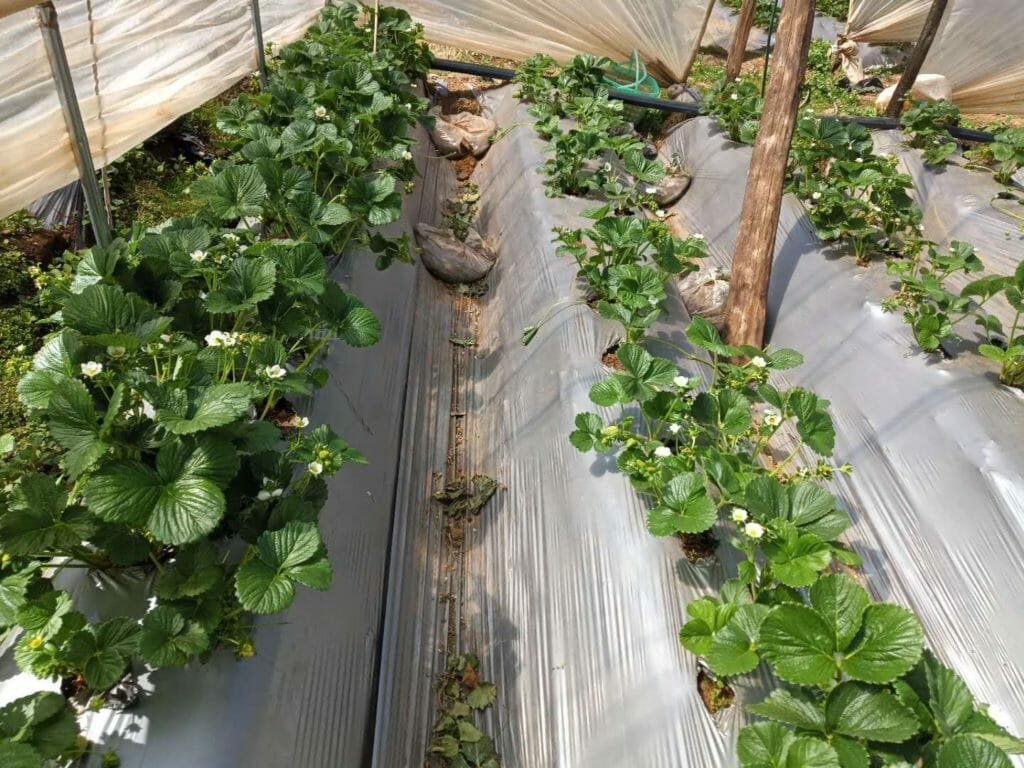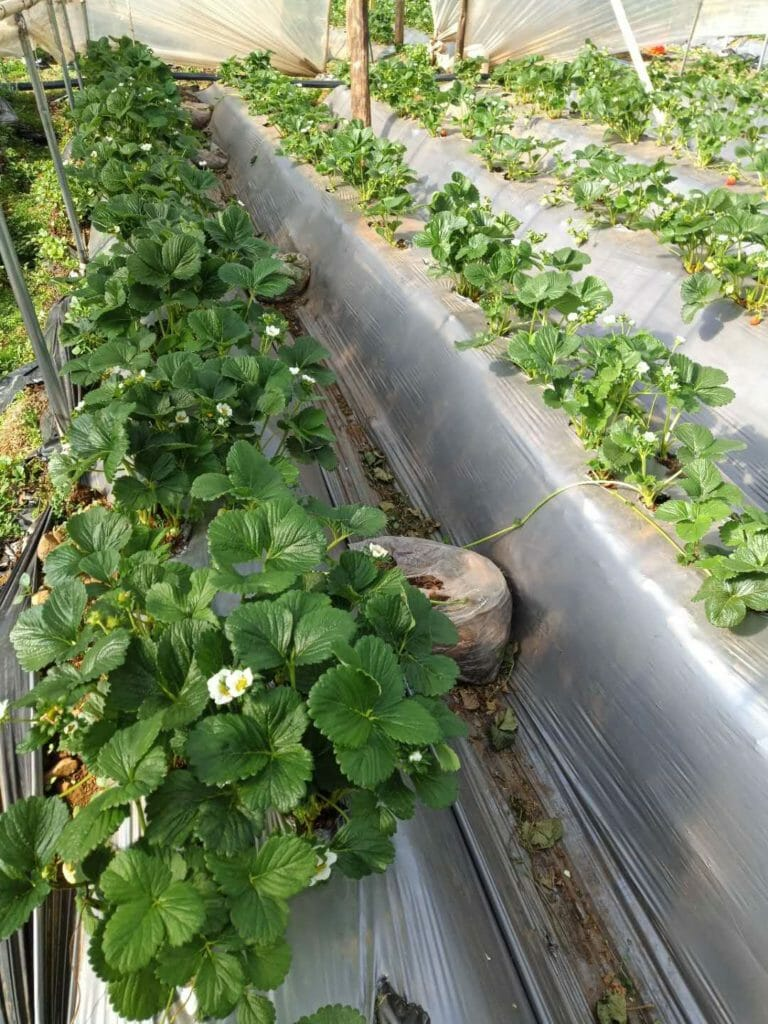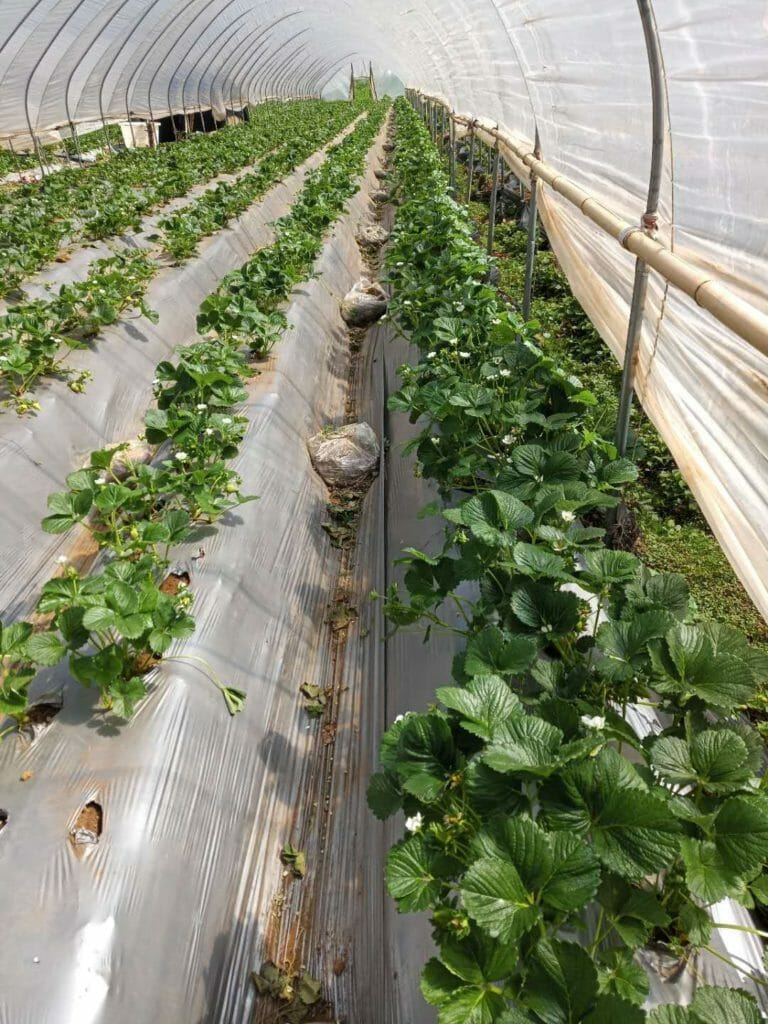 In the picture below, the strawberries on the left were treated with only one foliar spray of Da An Marine Minerals. As a result, they grew fuller and evenly shaped with no deformed fruit. On the other hand, the strawberries on the right were not treated with Marine Minerals and showed deformities.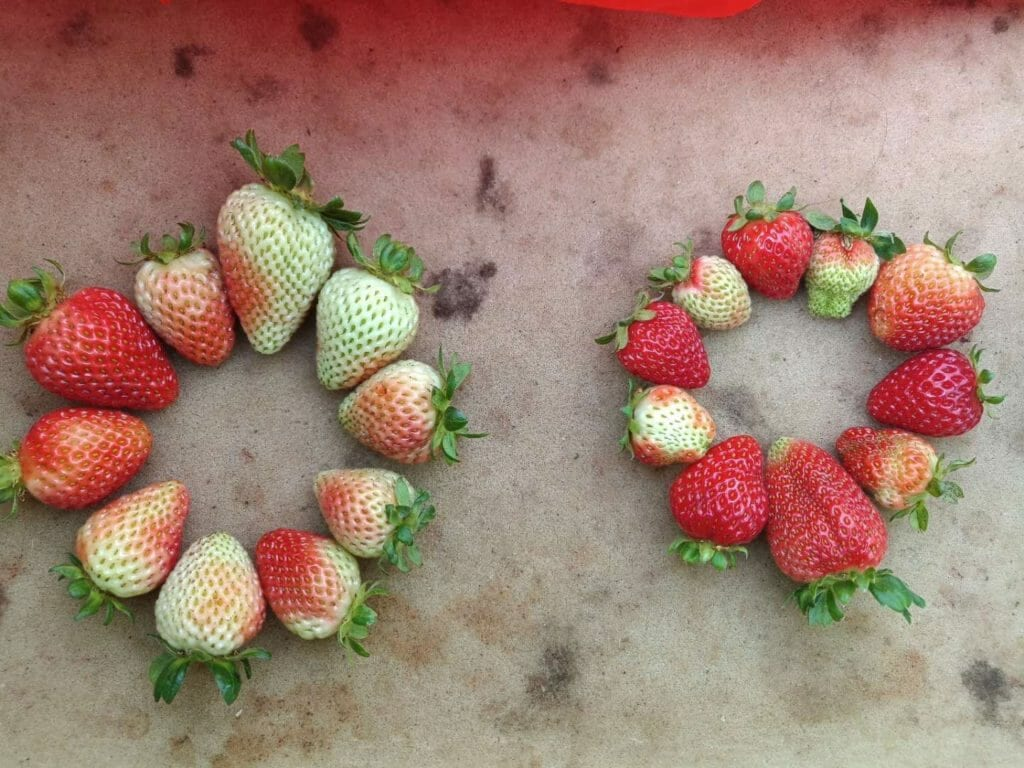 A common problem among strawberries is the occurrence of deformed fruit, which affects up to 30-40% of the crop and reduces its commercial value. Da An Marine Minerals is the solution to this problem and helps to increase both the yield and value of the fruit. A grower who used this product reported that he was thrilled with the comparison between the two groups of strawberries and praised Da An Marine Minerals for its visible improvement and economic benefits.
The following two pictures show the grower's feedback, expressing his gratitude for finding Da An Marine Minerals and the confidence it has given him in selling his strawberries due to the visual improvement.